Blogging can and will benefit your business. And yet, some business owners are unsure on how to set up or proceed with a blog.   There are lots of benefits to blogging including raised profile, brand building, keeping your clients and prospects close.
The killer question: is blogging right for your business?
Find out when Jerry shares easy to follow tips guaranteed to make your blogs work better for your business.
Meet Jerry…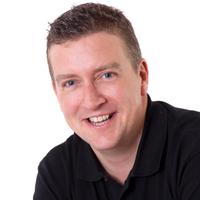 Jerry started life as sixteen year-old working every Sunday on Wembley Market.
From that early introduction to marketing and business he has gone on to build and sell three separate companies spanning transport, publishing and advertising since 2000.
In between ventures he has become an award winning journalist and published author.
A doting father to three-year old Charlotte and partner to Wendy he's now based near Brighton having sold his business interests in Middlesex.
His current project is www.blogexpert.co.uk where he writes bespoke business blogs and consults on copywriting and Public Relations.